Welcome to Queensland Boat Inspections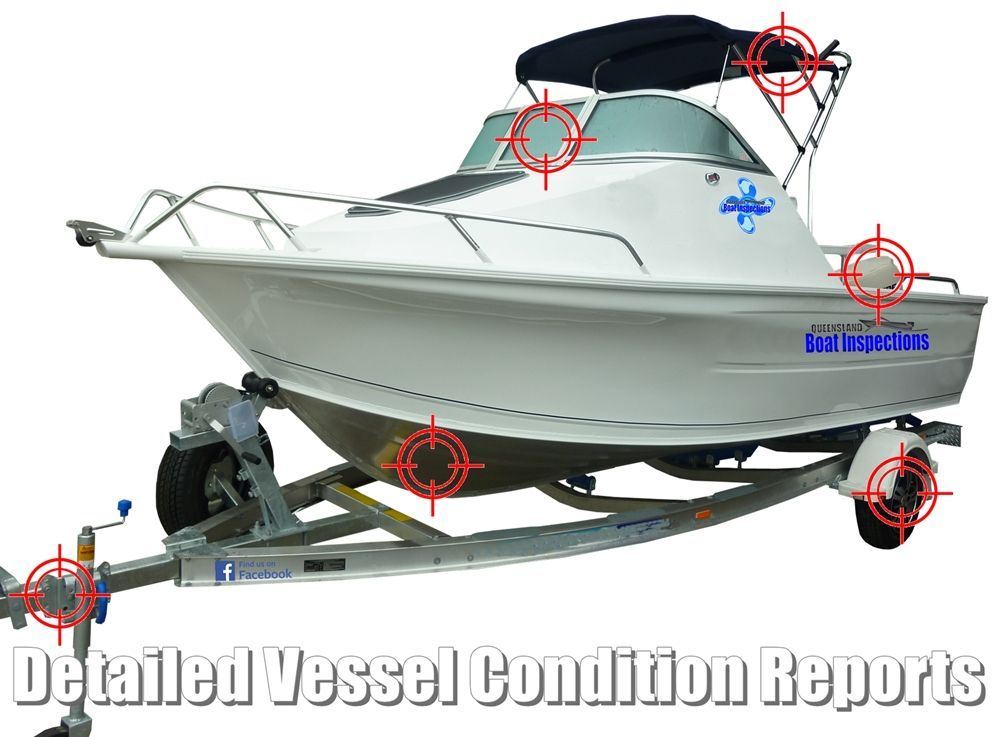 Call/Text: 0411 126 287   (0411 1 BOATS)
Queensland Boat Inspections is South East Queensland's trusted and leading trailer boat inspection and valuation service offering professional, reliable & affordable mobile boat inspections (seaworthy inspections) and valuations across Brisbane, Gold Coast, Sunshine Coast and Northern NSW. Click here for more about us.
BRISBANE | GOLD COAST | SUNSHINE COAST | NORTHERN NSW
Queensland Boat Inspections assists boat buyers in the purchase of over 600 trailer boats every year. This gives us the ongoing knowledge and specialist training to find and detect common problems with particular makes and models quickly when conducting a used boat inspection. We pride our self on providing you, the boat buyer, the right advice before you purchase your next boat and at the right price!
QUEENSLAND'S NO.1 TRAILER BOAT INSPECTIONS
Queensland Boat Inspections is fully insured, skilled and trained to conduct pre-purchase, insurance inspections (seaworthy inspections) and valuations on boats up to 8 metres in length. Any external contractors we may recommend or engage for servicing or repairs are also experts in their fields which may include boat building & repairs, mechanical repairs, trailer repairs, boat brokers and more.
30 YEARS MARINE INDUSTRY EXPERIENCE
As an added bonus Queensland Boat Inspections is completely independent and does not work in conjunction with any boat or auction yards and we do not pay any yards for leads or referrals.
It's the broad range of previous and on going training and experience along with a drive to protect boat buyers by providing a professional, reliable and affordable complete boat buying service that will ensure you get the right advice at an affordable price every time!
Specialist in interstate buyer inspections - Over 100 HD photos available to view online after an inspection covering the full inspection from start to finish. To check out what our detailed yet easy to understand trailer boat pre-purchase reports look like click here.
Mobile Service: 0411 126 287 (0411 1 BOATS) or Contact Us